Artificial Intelligence and Social Work: Collaborating with communities for a more just, healthy, and sustainable world.
The primary goal of the USC Center for AI in Society is to develop, test, iterate, and demonstrate how AI can be used to tackle the most difficult societal problems. We believe that this can best be achieved by a genuine partnership between computer science, operations research, social work, and community organizations.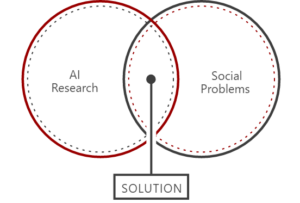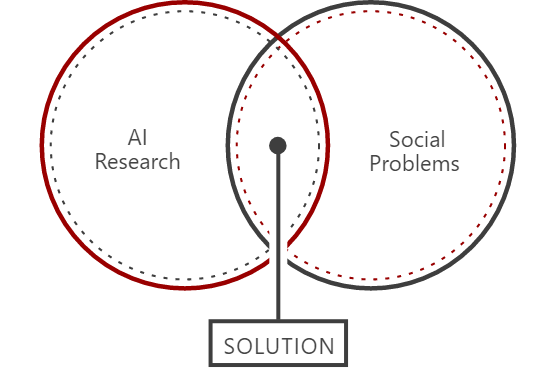 USC CAIS is a joint venture between the USC Suzanne Dworak-Peck School of Social Work and the USC Viterbi School of Engineering. When we consider what problems to tackle, we focus our efforts on low-resource communities both here in the United States and globally. Currently our projects focus on 7 core areas: (1) homelessness, (2) suicide prevention, (3) substance abuse treatment and prevention, (4) conservation and sustainability, (5) promoting health and well-being, (6) disaster planning and community resilience, and (7) fairness, equity and bias.
We draw inspiration from the Grand Challenges for Social Work, the NAE Grand Challenges for Engineering, and the United Nations Sustainable Development Goals. Together, they outline a set of goals, which if attained, would greatly benefit the well-being of countless persons across the world. Simultaneously, these sets of goals provide important new directions for AI and social science research.