PhD candidate Aida Rahamattalabi is leveraging artificial intelligence and  social network theory to improve the efficacy of intervention initiatives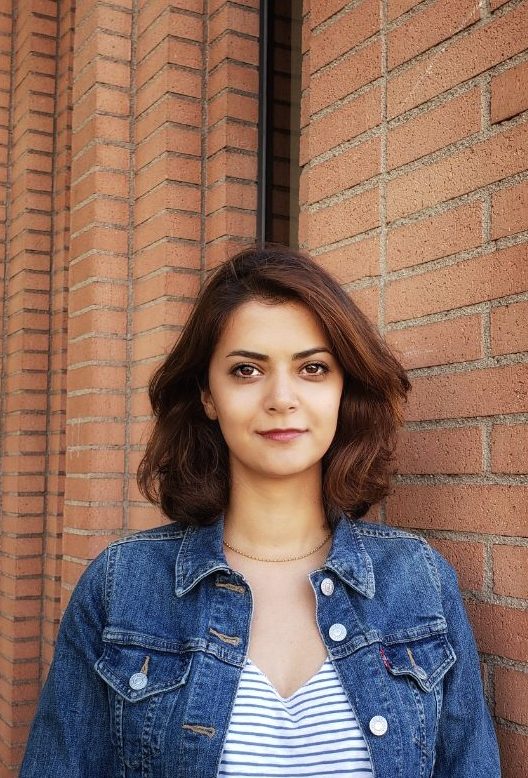 Fourth-year PhD student Aida Rahmattalabi
The suicide rate in the United States is up 33 percent from 1999, according to the latest research from the U.S. Centers for Disease Control and Prevention (CDC). Aida Rahmattalabi, PhD candidate at the USC Viterbi School of Engineering, is leveraging artificial intelligence (AI) and social network-based interventions aimed at reducing suicidality among homeless youth, college students, and active duty military members. Pairing her background in computer science with social work methodologies, Rahmattalabi hopes to implement an intervention with long-lasting—and widespread—results. 
USC CAIS: What sparked your initial interest in AI and computer science?
Aida Rahamattalabi: I've always been the type of person who loves to discover how things function. This keen interest persisted during my undergraduate years as a student in Iran, where my  mechanical engineering studies taught me how to employ computational techniques and produce code that could help efficiently solve mathematical equations. But that wasn't enough—I wanted to gain a more comprehensive understanding of the real-world applications of computer science. 
I pursued my master's degree in robotics in Oregon and began gravitating toward AI after taking a number of innovative courses in computer science. I became interested in the work of Milind Tambe, who was a professor of engineering and one of the founding co-directors of the USC Center for Artificial Intelligence in Society (USC CAIS), during this time and decided to apply to the PhD program at the USC Viterbi School of Engineering. 
USC CAIS: What are some of the key issues you're interested in addressing through computer science?
AR: During my time at USC, I have realized that it's possible to channel my passion for AI into meaningful work—helping low-resource communities and other vulnerable populations—through the development of interventions that seek to promote the health of at-risk individuals by creating a supportive environment and leveraging their social relationships. 
For example, I worked on a USC CAIS project that leveraged AI and social network theory to optimize substance abuse intervention groups for homeless youth. Our research team found that social influence plays an important role within these intervention groups, i.e., people with different substance use behaviors can influence one another both positively and negatively. This led us to develop an algorithm that could help determine the best possible composition of each intervention group—a composition in which the negative influences were minimized and the positive influences were reinforced. 
Moving forward in my PhD, my goal is to continue this line of work to determine how AI can help facilitate the effectiveness of 'gatekeeper training,' a common suicide prevention strategy in which individuals are taught to detect and respond to the warning signs of suicide. Entities that work with at-risk populations are currently responsible for selecting individuals to undergo this training. Yet despite careful planning, the reality is, gatekeeper effectiveness is often unpredictable, determined primarily by trainees' abilities and willingness to intervene.
I'm excited to observe the ways in which we can use AI algorithms to identify which individuals are best suited for gatekeeper training based on their social relationships. Similar to my project on substance abuse prevention, the goal here is to leverage our knowledge of the social network to improve the effectiveness of these interventions, creating a more targeted approach to the selection of the gatekeepers. 
USC CAIS: What have been some of the major highlights of your time at USC thus far?
AR: The level of academic rigor, multitude of hands-on experiences available, and number of truly intelligent people who I've met during my time at USC are all major highlights in my eyes. 
Outside of academia itself, I've been able to partake in several new extracurriculars, including learning how to play tennis and attending pre-screenings of major movies. It's been a highly rewarding experience both inside and outside of the classroom.
USC CAIS: Tell us about your plans for the future. 
AR: I plan on completing my PhD in 2021 and hope to become a full-time researcher soon thereafter. Above all, I'm eager to dig into the wealth of opportunities that remain in the conversation between computation and social work. 
I'm a steadfast believer in the role computer science can play in addressing and improving many of the challenges that vulnerable communities face across the globe. There's so much room left for contribution, especially as it relates to the intersection of computer science and social work. This is the space I want to be in—it is a place that I feel I can best contribute my talents.