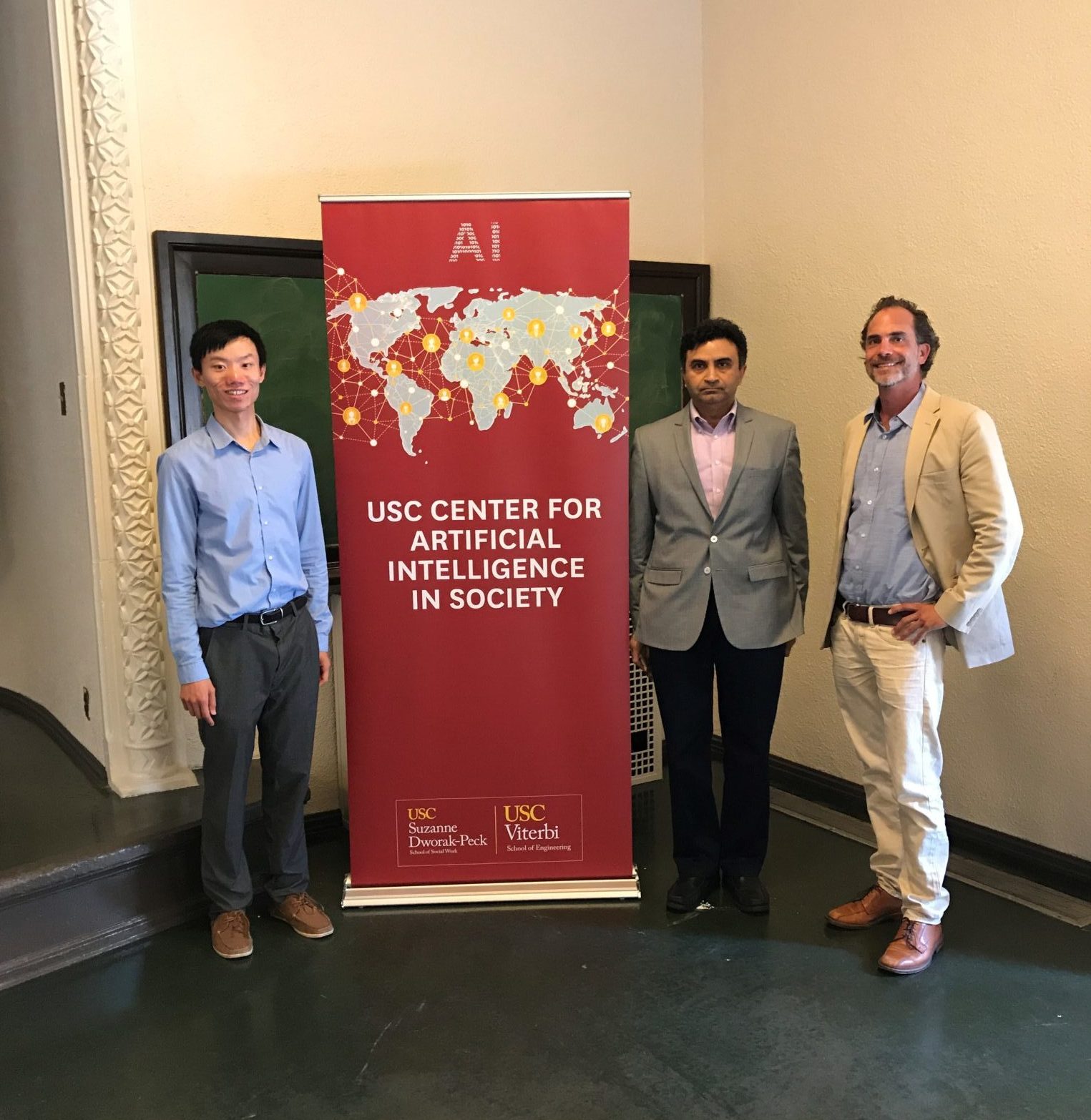 (Left to Right): USC CAIS seminar speaker Dr. Peng Shi with USC CAIS Co-Directors Dr. Milind Tambe and Dr. Eric Rice.
Dr. Peng Shi of the USC Marshall School of Business discussed his work in the Boston public school system wherein he applied business analytics to the school choice system in 2014 during a USC CAIS seminar on September 28, 2017. His project involved assigning the almost 400,000 students within this system; improving their viable choices using information regarding their personal preferences and predictions of how students would behave under this new school choice system. The new system would take into consideration the busing costs, student's happiness, and community cohesion.
Dr. Shi's school choice method used his school assignment algorithm to enable students and parents to have better quality choices, as opposed to quantity in the old system, that were tailored to help find them better matches. These choices ultimately proved to be more equitable than the prior model of assigning students to schools closest in range which did not take into account the number of seats available. The overall benefits proved to be busing savings, efficiency, equity, predictability (with a 96% chance of a student getting their top three choices), and community cohesion. His work is especially notable due to the fact that Dr. Shi was able to affect public policy in the Boston public school system and served to provide the community with a superior method to build off of for future students.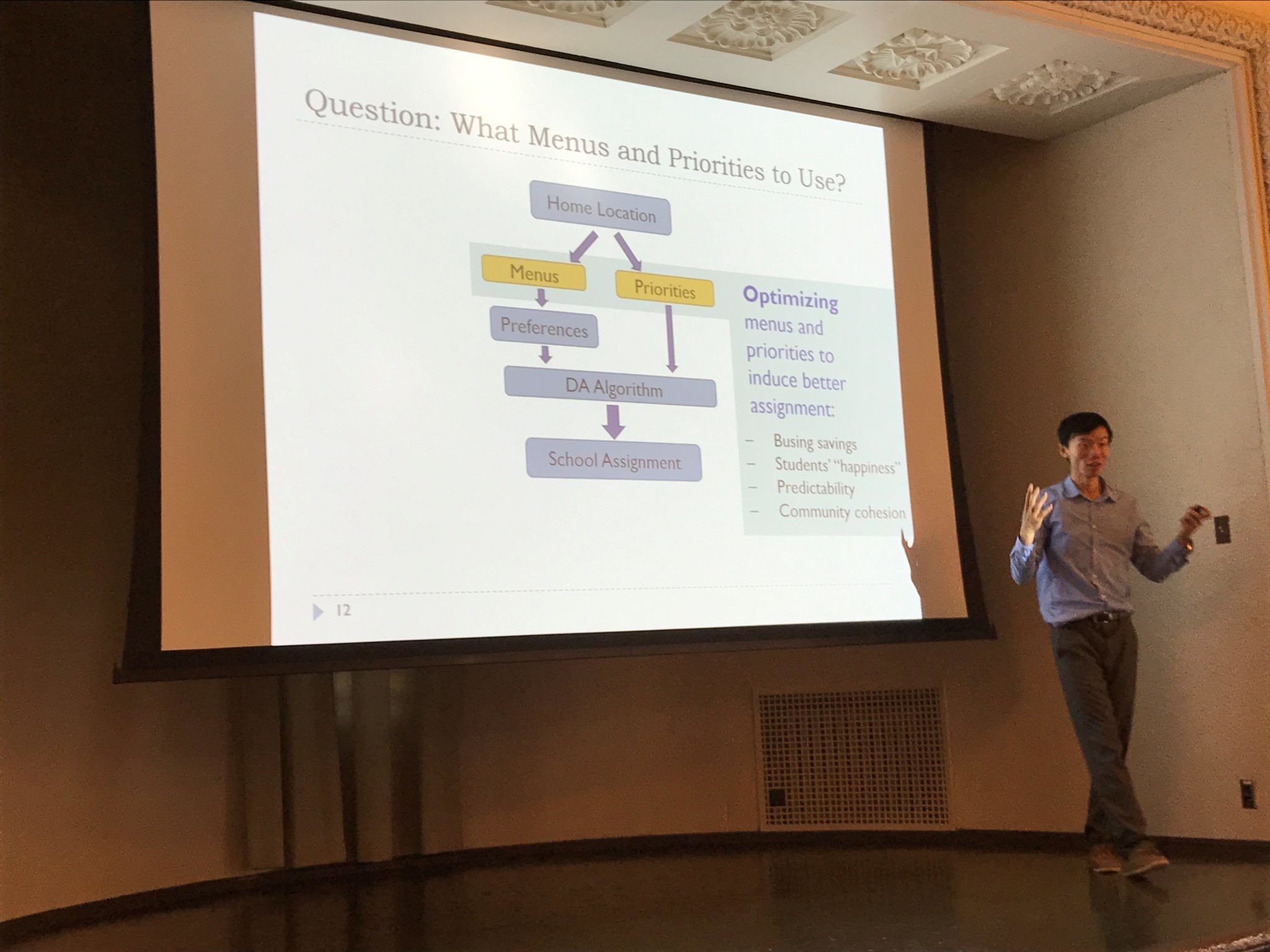 Dr. Shi presenting his methods.