AI for Social Good International Partnership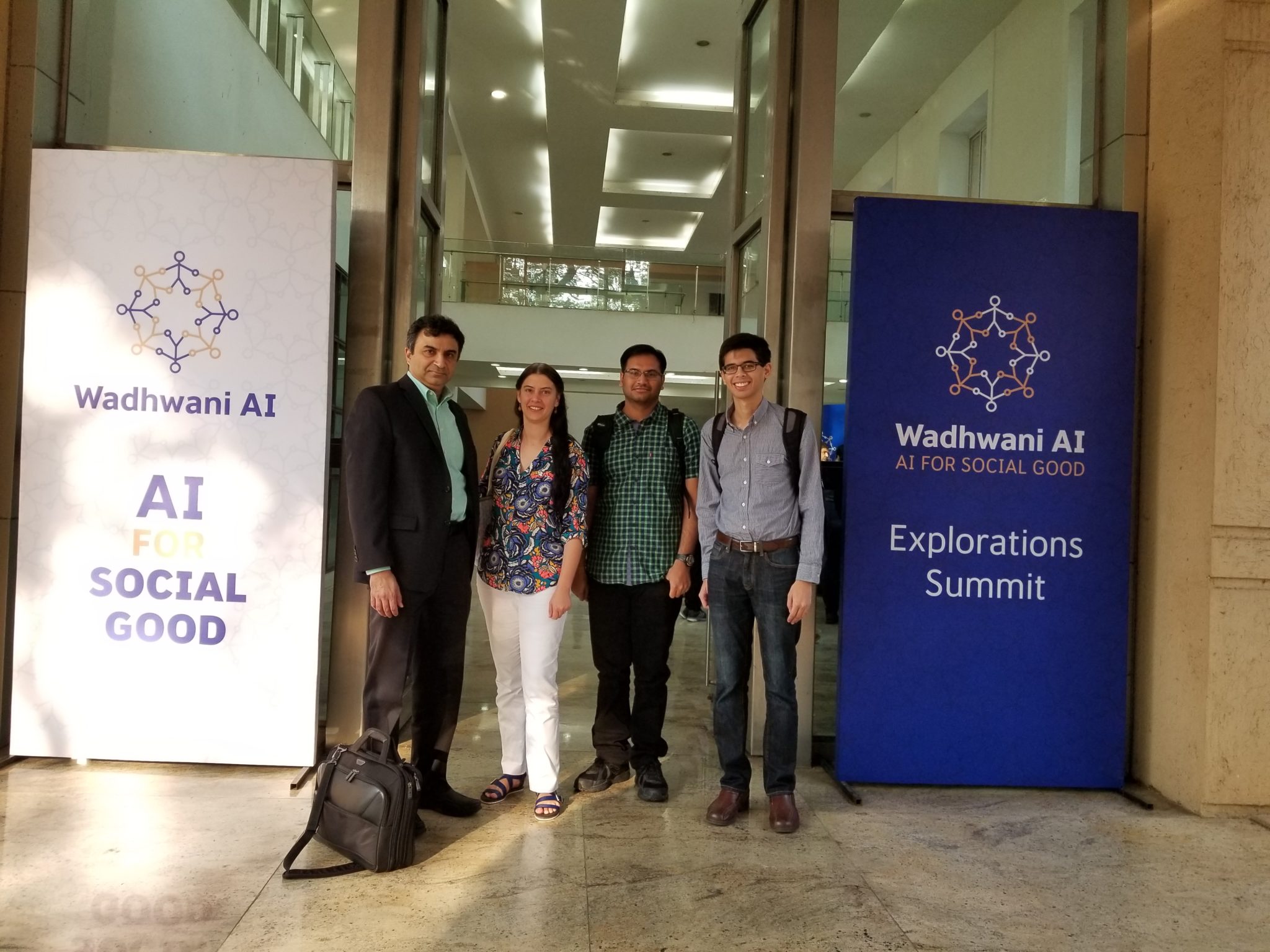 From L to R: Milind Tambe, Bistra Dilkina, Biswarup Bhattacharya, and Bryan Wilder at the Wadhwani AI inauguration.
USC Center for Artificial Intelligence in Society (CAIS) Co-Director Milind Tambe, Associate Director Bistra Dilkina, and PhD students Bryan Wilder and Biswarup Bhattacharya attended the Wadhwani Institute for Artificial Intelligence (Wadhwani AI) inauguration in Mumbai, India on February 18.
The Prime Minister of India, Narendra Modi, spoke at the inaugural event about the importance of AI for social good.  Milind has described this event as a "significant event in the history of AI.  When I began research in AI over 30 years ago, it was unimaginable that this day would arrive," he said.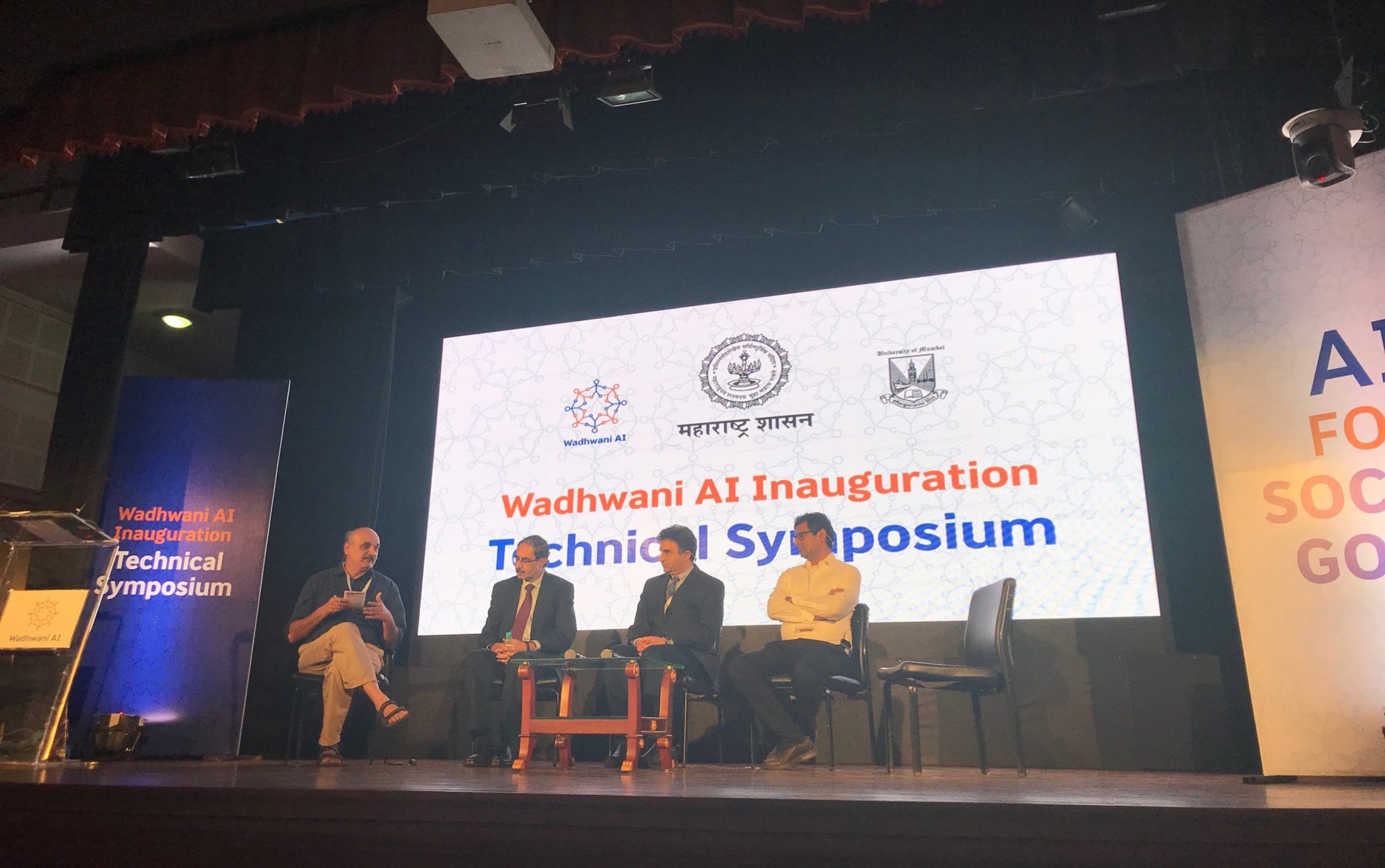 The inauguration included a technical symposium during which Milind shared our current work.
Wadhwani AI was established by the entrepreneurial Wadhwani brothers, Dr. Romesh Wadhwani and Sunil Wadhwani, with the goal of creating a research center dedicated to AI for social good—matching the mission of USC CAIS.  Thus, it was a natural fit for our two centers to form a partnership.
During the USC CAIS team's time at Wadhwani AI, the Memorandum of Understanding between Wadhwani AI and USC CAIS was officially signed.  USC CAIS is thrilled and honored to be one of the first university partners with Wadhwani AI.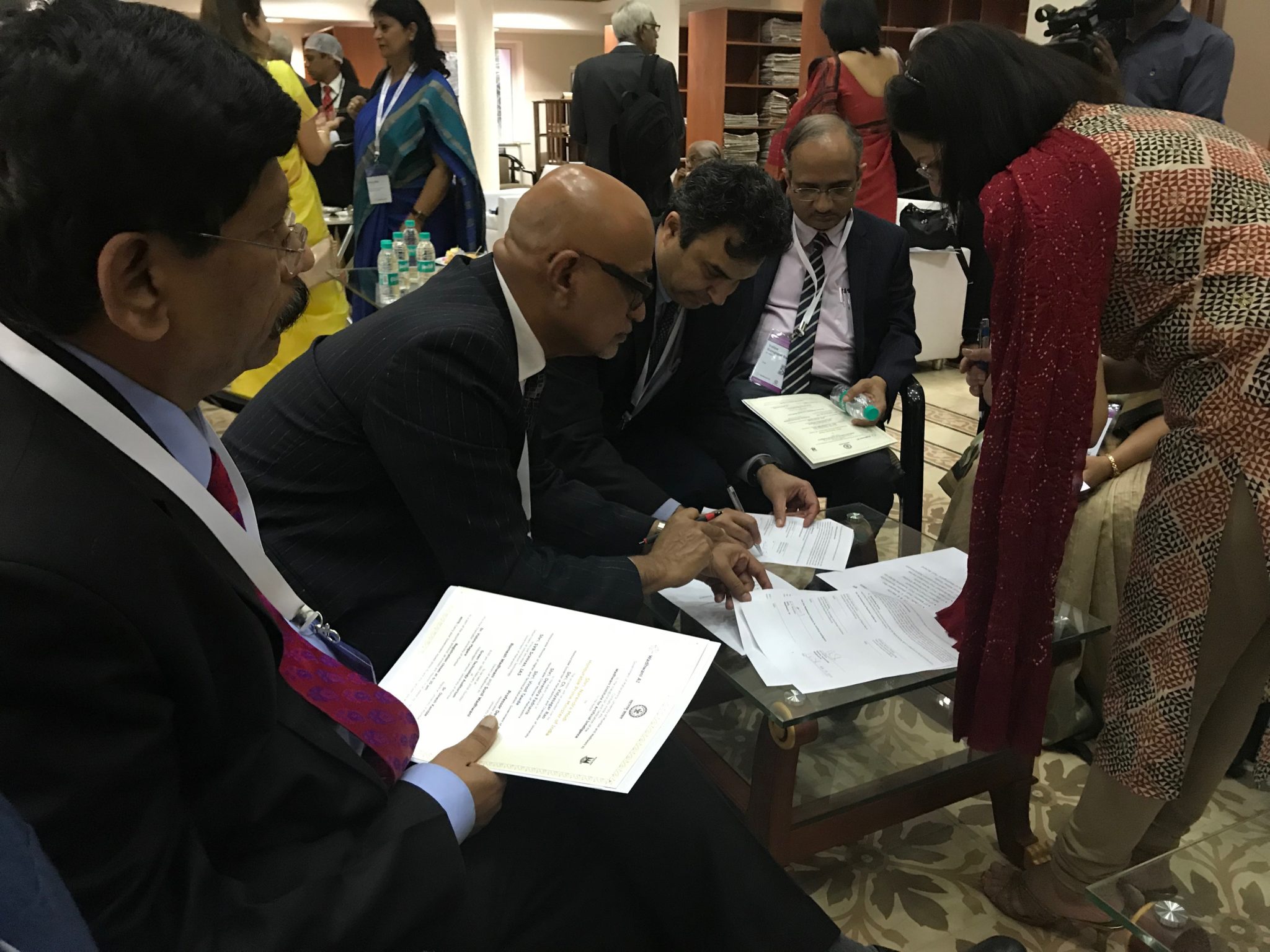 The CEO of Wadhwani AI, Dr. P. Anandan, and Milind signing our Memorandum of Understanding.
The opening slide of the inauguration highlighting the Prime Minister's address, with the Wadhwani brothers seated below.