Computer scientists and social scientists are working with NGOs in India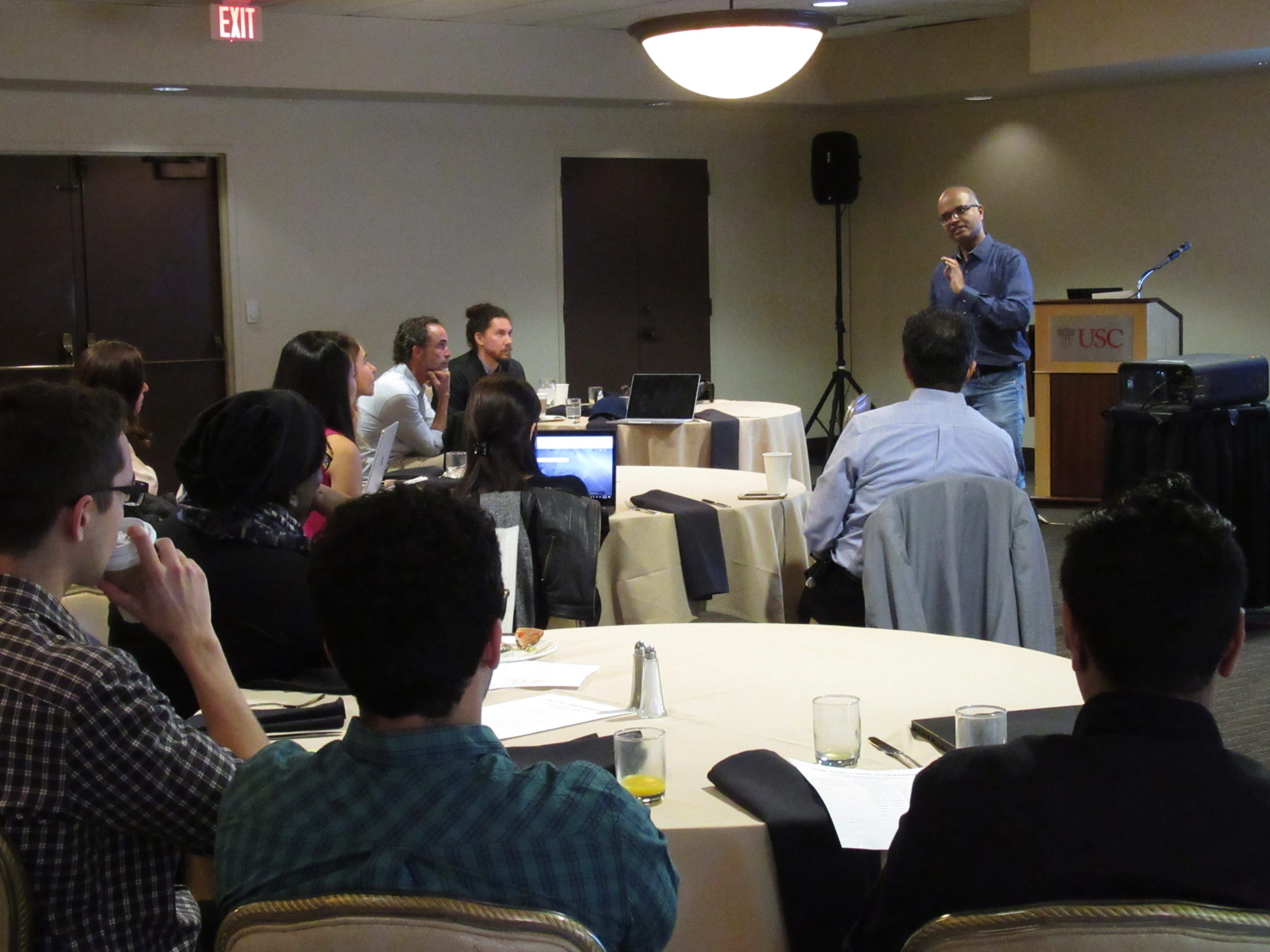 Microsoft Research India Managing Director Sriram Rajamani speaks at our workshop.
Microsoft Research (MSR) team members from India, Redmond, and New York joined USC CAIS on December 4th for a collaborative workshop. Our goal was to pool our individual and collective strengths to help real world non-governmental organizations (NGOs) in India. Research projects we are currently exploring with the NGOs include increasing tuberculosis treatment adherence, assessing air pollution with future goals of reducing air pollution, increasing awareness of healthcare services for vulnerable populations, and increasing access to public services among low-income communities.