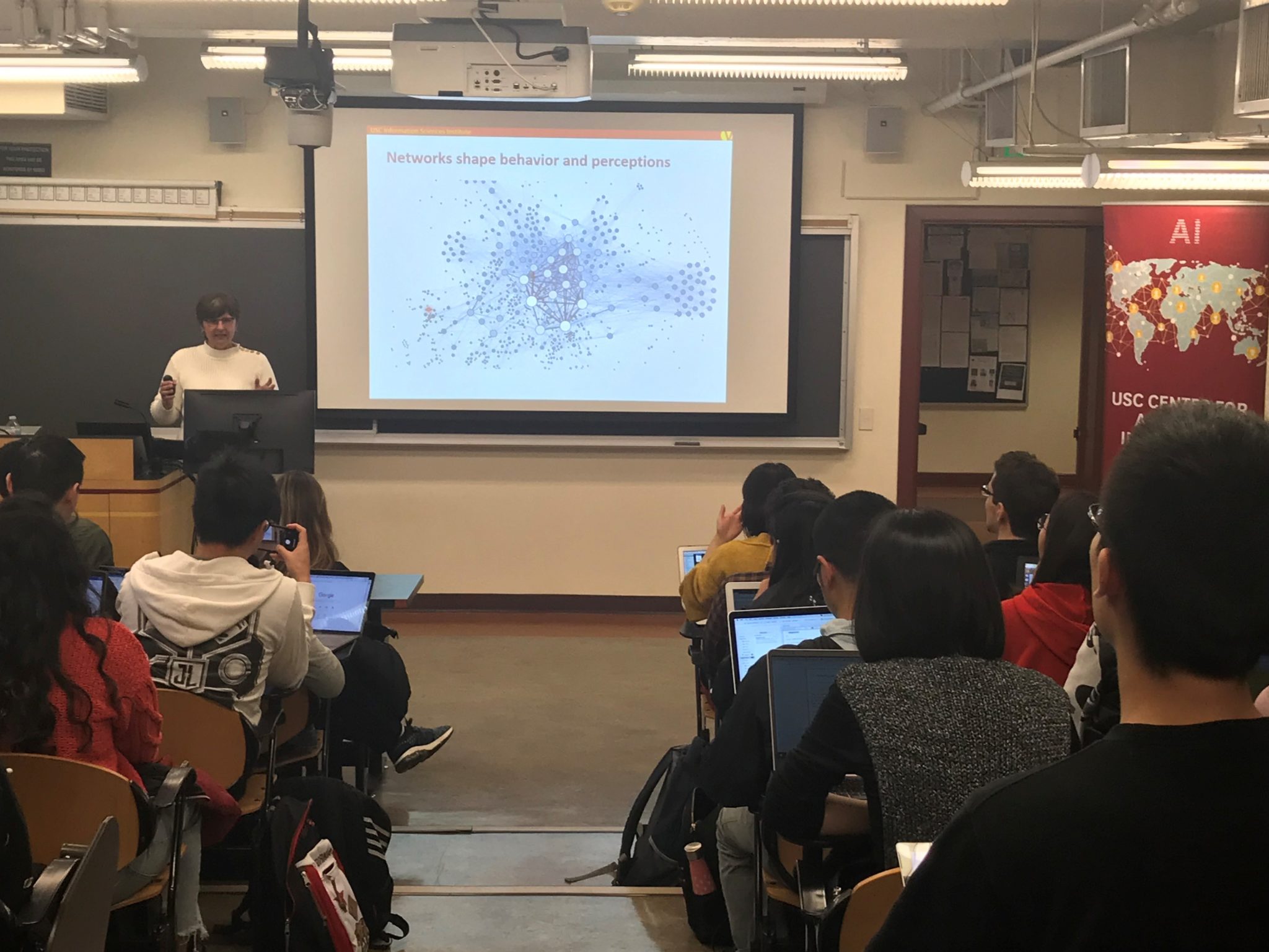 Dr. Kristina Lerman introduces social networks.
"Your friends are better than you" and "Your friends have more friends than you on average" are two of the versions of the counter-intuitive sounding, albeit statistically sound, friendship paradox. Dr. Kristiana Lerman illustrated how such generalizations, coupled with the structure of social network among people could lead to many unexpected consequences and surprising observations.
A study conducted at University of California at Berkeley asked its participants, how many drinks their friends usually have at parties. Further, the study asked people to estimate the number of drinks they themselves have at parties. One might think that averaging the two values over all participants must ideally give the same value, but the study revealed that people usually tend to underestimate the number of drinks for themselves and overestimate the same for their friends.

This is an example which supports the "generalized friendship paradox" which goes a step ahead of the 'strong friendship paradox' and states that "Your friends have more (of something) than you". This concept segues into what is called the 'generalized strong friendship paradox' which says that "Most of your friends have a trait more than you". Dr. Lerman explained how this commonly leads to an illusion wherein people are led to think that most of their friends have a particular trait, even when it is rare.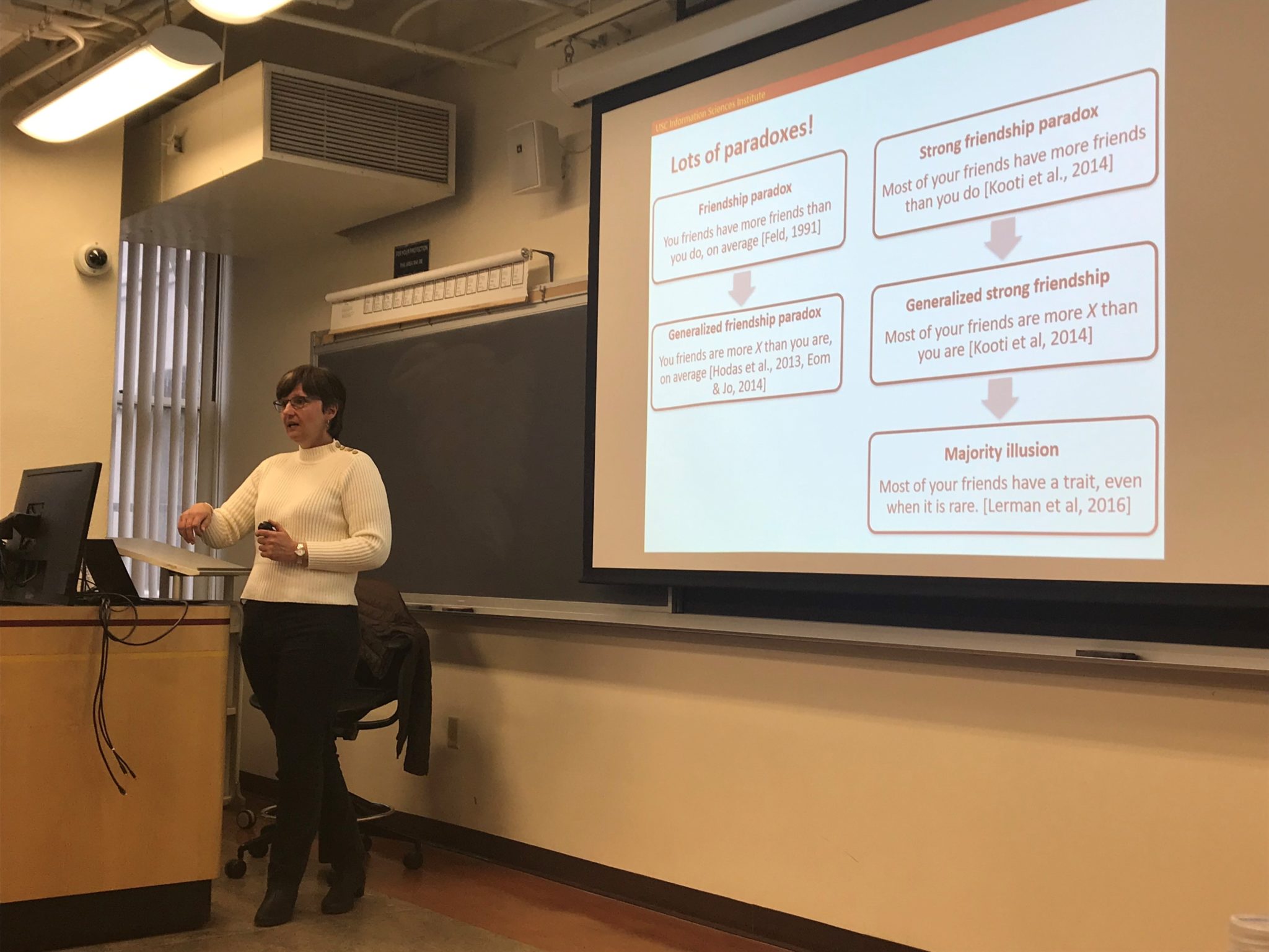 Such illusions play a big role in influencing the behaviors and perceptions of the society. Dr. Lerman delineated the tools and methods commonly employed to analyze network structures  and conditions that would lead to such illusions among the social network. She described the key features of networks such as its first-order, second-order or third-order network structure and further talked about interesting problems arising in directed network settings such as Twitter and how they are dealt with.